Gordmay Construction is Manotick's premier bathroom renovation contractor
Manotick is a beautiful community, that lies on the outskirts of Ottawa.  It is a combination of old and new, as well as home to some of the nicest estates in the entire eastern Ontario region.  Dealing with local Manotick bylaws, and permits is a specialty, and should only be trusted to a Manotick contractor.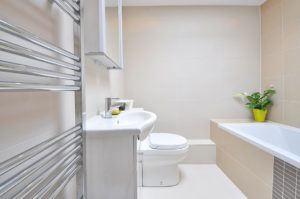 Questions That a Bathroom Contractor Will Ask You
In order to understand what your needs and preferences are, a bathroom contractor will ask you a specific set of questions before they offer a quote or start working on your project. At Gordmay Construction, we recommend to our clients that they think over these questions carefully, and our experts will take the effort to provide the honest answers. This ensures that the end result is to your satisfaction.
Do You Want a Classic, Functional, or Luxurious Bathroom?
 This largely depends on your budget, but also on your personal preferences and goals. Some people like a luxurious bathroom while others prefer something clean and functional even if they have the budget to go all-out. You should decide which is a better option for you before you meet the contractor. You can also collect pictures and images from magazines and other such publications to give the bathroom contractors a better idea of what you want.  Typical three piece bathroom renovations start at approx $12,000 upwards.  It is helpful to us that you have your budget in mind to prepare for our first meeting.  We will work with you to ensure you get the overall finished product you desire and work within the budget you have.
Do You Want More Space?
 If your bathroom is small, the contractor will ask you whether you want to expand the space or just utilize what's already there. Experienced contractors can work with small areas and ensure the bathroom space looks big and airy, but you always have the option to extend it at a later date. The bathroom contractor will explain the pros and cons of the expansion to help you make your decision.
Do You Want a Shower, a Tub, or Both?
 Not all bathrooms need to be fully equipped with a tub and shower. In fact, many clients would prefer not to have a tub because they simply don't have the time to indulge in a long, leisurely bath that often. You can save considerable amounts of money and utilize the space productively if you remove a tub from the equation.
What Kind of Storage Do You Need?
 Do you need medicine cabinets, niche shelves, vanities, etc.? You should consider what you plan to store in your bathroom and explain what you need to your contractor. For example, you can store spare towels and bathrobes under the bathroom counters or makeup in cabinets above the sink. It's a good idea to discuss storage thoroughly before the contractor moves to the project design phase.
There are several other factors the bathroom contractor will discuss before they move on to the design phase. If you want the best results, you need to answer their questions as thoroughly as possible.
Our renovation experts at Gordmay construction, specialize in dealing with both types of homes commonly found in Manotick.  Whether you're finishing your basement, renovating your kitchen, remodeling your home, or building a Manotick deck, Gordmay Construction will have you covered at every turn.  Our home repair services are not limited to, but include,
home repairs
bathroom remodeling
bathroom renovations
deck construction
kitchen remodeling
custom kitchens
hardwood flooring
laminate flooring
basement finishing
siding installation
structural repairs
foundation repairs
landscaping
interlock
And much much more.  Don't hesitate to call us to get your quote today.  Call us at 613-715-4841 or click here to fill out our contact us form for a quick response!